S
creening Date: Nov 19, 2018
Time: 7:00 PM
City: Washington, DC
Theater: AMC Mazza Gallerie
In 1985, Russian boxer Ivan Drago killed former U.S. champion Apollo Creed in a tragic match that stunned the world. Against the wishes of trainer Rocky Balboa, Apollo's son and current champ Adonis Creed accepts a challenge from Drago's son -- another dangerous fighter. Under guidance from Rocky, A
donis trains for the showdown of his life -- a date with destiny that soon becomes his obsession. Now, Creed and Balboa must confront their shared legacy as the past comes back to haunt each man.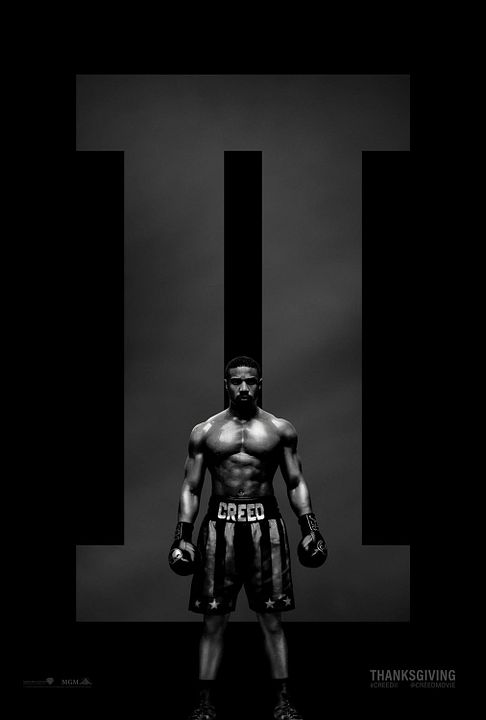 In Theaters Wednesday, November 21st
Life has become a balancing act for Adonis Creed. Between personal obligations and training for his next big fight, he is up against the challenge of his life. Facing an opponent with ties to his family's past only intensifies his impending battle in the ring. Rocky Balboa is there by his side through it all and, together, Rocky and Adonis will confront their shared legacy, question what's worth fighting for, and discover that nothing's more important than family. Creed II is about going back to basics to rediscover what made you a champion in the first place, and remembering that, no matter where you go, you can't escape your history.
Release Date: Wednesday, November 21, 2018
Director: Steven Caple Jr.
Cast: Michael B. Jordan, Sylvester Stallone, Tessa Thompson, Phylicia Rashad, Wood Harris, Andre Ward, Florian "The Big Nasty" Munteanu, Dolph Lundgren, Russell Hornsby
Writer: Sylvester Stallone
Producers: Irwin Winkler, Charles Winkler, William Chartoff, David Winkler, Kevin King-Templeton, Sylvester Stallone
Executive Producers: Ryan Coogler, Michael B. Jordan, Guy Riedel
Distributor: MGM, Warner Bros. Pictures
#Creed2
Trailer II
Download
|
YouTube