Release date:
October 18, 2019
Running time: 118 minutes
Starring:
Michelle Pfeiffer
, Angelina Jolie, Elle Fanning
Just when you thought that the House of Mouse has enough on their plate with the release of several live action remakes and many more in production, they announce the follow up to Maleficent with a 2019 release!
Picking up 5 year after "Maleficent" the dark fairy Maleficent (Angelina Jolie) returns now twice upon a time in the new movie "Maleficent: Mistress of Evil" where we see the cursed child Aurora (Elle Fanning) is now Queen of the Moors, which was given to her by her godmother Maleficent. Additionally, Aurora and Prince Phillip (Harris Dickinson) are now set to wed one another. This would not only mean a union between the two but a union between the two kingdoms, a peace that at one time never seemed possible. However, everyone doesn't share the same desires.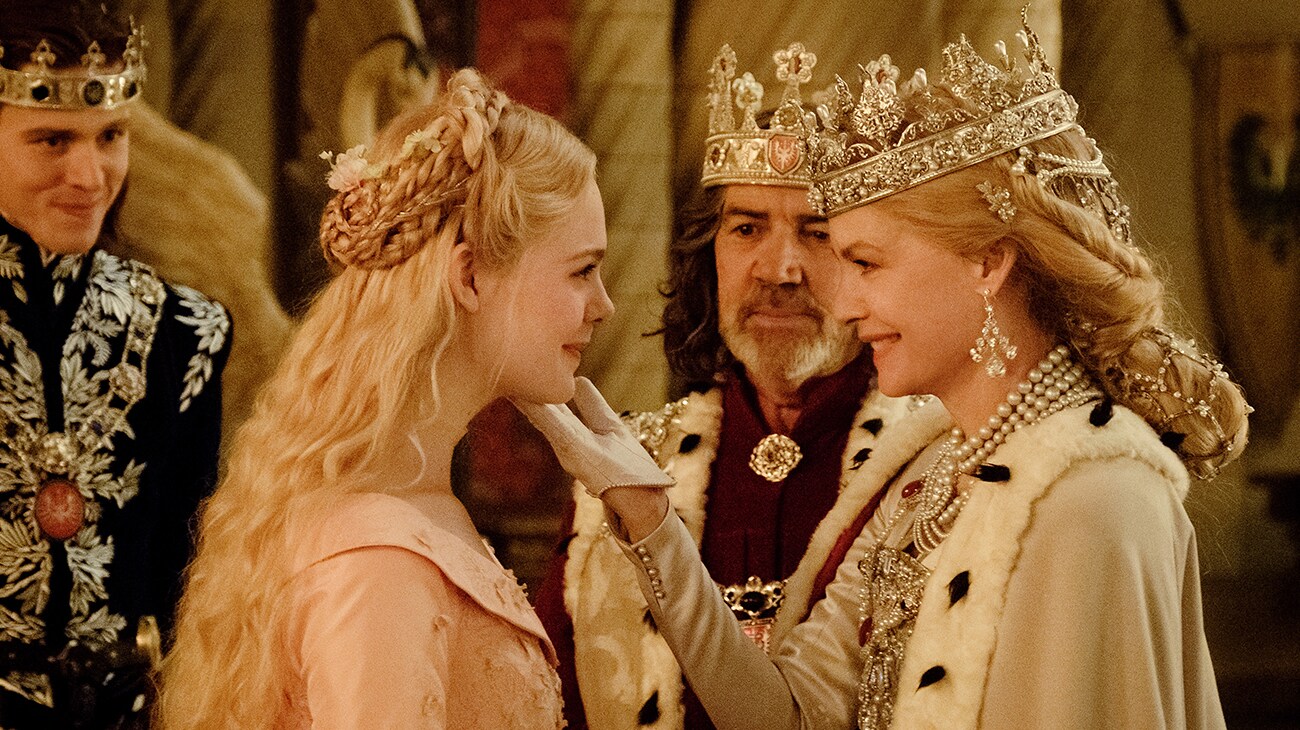 In the interest of furthering this union the royal family King John (Robert Lindsay) and Queen Ingrith (Michelle Pfeiffer) has invited Aurora's family to attend a dinner. But the Queen of Ulstead has other ideas and constructs a wicked plan to divide the humans and fairies forever.
Building off the success of the first movie, twice upon a time is just so fitting! When it comes to Disney you know the visual effects and designs are always top tier providing vibrate colors and over the top special effects. Angelina Jolie is absolutely brilliant and the moment she is on screen all eyes are on her! She is
v
ery funny and her sarcasm and wit were the highlight of the movie even in the most intense scenes.
Speaking of intense, the movie still balances the double dose of action while being a respectable fairytale. What I really appreciated about this movie was the look into the origins of Maleficent and the discovery of the Dark Fey species lead by Conall (Chiwetel Ejiofor) both fearless and heroic ally. This lets the film expand into more diverse costume designs and
explores a new area of this
universe. I absolutely loved everything that the Dark Fey represented, which I think sends a good message to the viewers. Much like the first movie, this movie has a shocking twist at the end and without a doubt is a must see.
The not so evil Maleficent will bring a smile to your face so do yourself a favor, spend that extra coin and see it in IMAX or 3D; it's worth it.
Maleficent: Mistress of Evil is wickedly entertaining surprise sequel, with a stellar cast, superb visuals, and an interesting new faction that expands and potentially sets up a sequel within this universe.